... yes, every time I buy or use things to assist with daily living I think about that song from Team America. Damn catchy bad taste tunes. It merited an icon but I can't find one.

But anyway, back to the point.
In December, since I admitted I had a problem, I have been spending obscene amounts of pennies to help me do things that I can't do anymore. Some have been incredibly helpful, some have not been worth the money, some have not even shown up yet, but under the cut is what I think of each thing and why.



Kitchen


Item: "Caring" Mug
From: ebay
Price: £6
RRP: £9.34
Verdict: Good.
I wasn't sure about this to start with as in real life it just looks like an oversized baby's cup. I'm not sure why I expected it to look more grown up, but I did and it took me some time to work up to using it. Once I did I've found it's almost my favourite item!
It's easy to hold, relatively spill proof and good with hot and cold drinks. I've taken to having hot blackcurrant because of it, and although I feel a bit silly/naughty doing it I also have wine or spirits in there.
It's one of the items that makes me regress the most too, obviously, but I do quite like it.
I wouldn't use it outside the house or in front of anyone I wasn't really close to, unless I was doing age play or something maybe.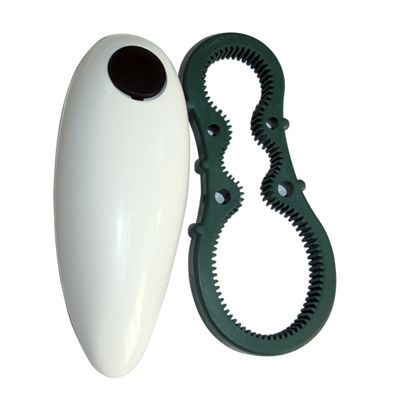 Item: One touch can opener (and free grip)
From: ebay
Price: £0.99 (+£3.29)
Verdict: Crap.
Can opener just didn't work. Have requested a replacement as looks like it was damaged in shipping.
The grip however is quite good, won't go small enough for bottles but fine for jars.



Item: Animills Cat grinder - one handed pepper grinder.
From: ebay
Price: £1.99
RRP:£10.19
Verdict: useless!
Getting a pepper grinder that doesn't involve twisting is a good idea with my hands, but the mechanism on this is really very crap. Full refund requested received with full apology and no need to return. I think I'll keep it as it looks cute on the fridge but I'm also wondering about whether I could it with salt instead as I find the shaker we have at the moment always oversalts things.



Item: Grater
From: essentialaids.com
Price: £6.38
Verdict: OK.
It doesn't really work that well, you still have to hold the item you're grating, so I've not really bothered with it.



Item: Contour Turner
From: essentialaids.com
Price: £10.17
RRP: £12.85
Verdict: Poor.
Might work okay but doesn't fit any of my knobs, so useless. edit: works with some of the radiator knobs in the house so not entirely useless after all but definitely not worth the money.



Item: Lite Cup
From: essentialaids.com
Price: £8.63
RRP: £4.99?
Verdict: Good.
Brilliant item, very clever design with both the light-up and the spill-proof aspects, but the light turned out to be far too bright for me to have in my room so I re-gifted it to my little brother.
When trying to find a stock image I found the manufacturers website only charge £4.99 so I've told Essential Aids and they're looking into it for me.



Item: Flexible Cutlery
From: essentialaids.com
Price: £11.99 each
Verdict: Very Good.
Probably the best of the bunch. Again, I wasn't sure about them but they really do work. I have mine looped around so my hand just sits in it, and I have no problems holding it for the whole of the time I'm eating a meal even if it's something complicated.
I can't really cut with them, so I need to have things bitesize, but I needed that anyway.
I couldn't imagine using them in front of people beyond my immediate as they're not at all subtle but they do make things at everyday dinnertimes so much less stressful.



Item: KALAS Cutlery
From: IKEA
Price: £0.89
Verdict: Good.
I bought it just for the spoons as after using Owen's I found it far easier to hold than a regular teaspoon and I never use big spoons anyway. They're actually nicer than the photo shows as they're ever so slightly translucent.

Bathroom


Item: Eazy-turn Tap Turner
From: essentialaids.com
Price: £5.08
RRP: £9.99
Verdict: Very Good.
Okay, technically this is a bedroom item as that's the sink where we have the cross-head taps, but that aside, they really do work! I've always struggled to get the cold tap properly closed and these make it effortless. edit: I think they might be starting to show some signs of wear already?

Bedroom


Item: Victorian Engraved Steel Folding Button Hook
From: ebay
Price: £7.49
Verdict: Good.
Not as practical as the bigger ones I'm sure, but great for shirt buttons and similar fiddly things which I have trouble with. I've been trying to remember to do my shirts up before packing them, and it's really helped. Not tried it on my coats, but I think it'll only work on little buttons anyway.
Only problem is that now I want a pair of button up boots to use it on too!



Item: Button / Zip hook
From: essentialaids.com
Price: £3.45
Verdict: Unknown. Not yet arrived.

Study


Item: Berol pen grips
From: ebay
Price: £0.99 (+£1.49)
Verdict: Not bad.
Great for the pens they fit, and pencils, but hard to get on and it broke some of the pens that turned out to be too big for them. :(



Item: Electric Battery Operated Pencil Eraser
From: ebay
Price: £2.45
RRP: £2.99
Verdict: Unknown. No batteries!



Item: Triangular pen grips.
From: Boots
Price: £2.75?
Verdict: Very Good.
Only really fit pencils but work well and are conveniently unobtrusive. Easy to get on and off.



Item: Mini-Easi-Grip® Scissors
From: essentialaids.com
Price: £3.19
Verdict: Okay.
Good for some things like snipping threads, but too small for anything major.

Out and About


Item: Homecraft Key Turner
From: ebay
Price: £2.14 for 2 (+£3.98 - extortionate and seller admitted profiting from postage)
RRP: £7.99
Verdict: Useless. Really hard to get keys in, and keys hard to put back into body. Didn't bother trying to use them as it was clear wouldn't fit in my pocket or usual bag.

Direct Support


Item: CoolMesh Wristlet Thumb Brace
From: ebay
Price: £8.23 but with an obscene £5 postage for each so £26.46
Verdict: Crap.
The splint is in the wrist so they don't actually provide any thumb support. Might keep them for medical play outfits but they're not really any good as a practical tool, and I've got to admit I thought the former before the latter when I saw them.
Have tried contacting seller about at least refunding some postage but got no reply yet edit: seller has now refunded extra postage costs, no case required.



Item: Black thumb support with splint
From: ebay
Price: £11.85 (£24.69 total)
RRP: £12.85
Verdict: Unknown. Looking good so far, they're soft black neoprene and I think they will hopefully a good subtle alternative to the "nude" splints. However, I can't shape the boning in the splint myself so I can't wear them properly yet.


Overall, a bit depressingly hit-and-miss but the couple of really good items makes up for the rest of the crap.

And this took me faaaaaar too long. I've been doing other things but I've got through more than a whole film, NCIS and half a CSI!

edit: I've also found some very good, uh, 'marital aids' too and am happy to review those too if anyone's interested?


edit: New Items!



Item: Jar opener (mine's red but the one above is pretty much the same)
From: PDSA charity shop (specifically: Jubilee Crescent, Coventry)
Price: £0.59 !!
RRP: £3.99
Verdict: Good, and brilliant for the price.
Would probably benefit most people with a weaker grip or smaller hands that generally have to resort to the tea towel/hot water/counter tap/other person method when faced with tight lids.



Item: Nail clippers with magnifier.
From: PDSA
Price: £0.99
RRP: £3.99
Verdict: Good.
Not sure I'll ever use the magnifying part aside from being silly with it but the nail clippers themselves are good as I can put them on the floor or table or other flat surface and operate them with one finger or a fist.



Item: Breville JK82 Lightning Jug Kettle
From: Amazon (also available on ebay from £33)
Price: £27.23
RRP: £40.84
Verdict: Good.
My mum has this kettle and after using it when I was there this week I've decided I want one. It's far more stable than my kettle and has a texture grip so it's far easier to hold and pour than than the cheap ass one I have. It also seems to have a more acute spout so is more accurate, and most importantly the lid is easy to open but once it's on it stays on and doesn't leak!
It's also good that you can actually clearly see the water in it so you don't have to overfill it and it's very quick to boil but relatively quiet. It's also not scalding to the touch little my dad's horrible metal one.
Plus the whole thing glows blue when it's boiling and has little red lights like a ufo when it's on the keep warm setting - not that you should use that as it's baaad for the environment. :nods:
edit: found a used on on Amazon while looking for a photo that was substantially cheaper than RRP with free delivery so decided to snap it up.
edit ii: when I put it in my basket the price went up to £30.06 so currently on the phone to Amazon to give them what for!
edit iii: they have a loop hole as it's a marketplace item I have contacted the seller directly to see what the craic is.



Things I want to try and reviews coming soon:



Item: UnPluGZ Plug Aid
From: UnPluGZ
Price: 1 set £7.44 (~83p each inc. p+p) 2 sets £12.90 (72p ea)
Verdict: I think I'm going to have to order a set or two of these as I'm useless with plugs and break my laptop one all the time trying to get it out. It's meant to come apart but only when you want it to. They come with labels too and I like labels. XD



Item: STABIL Pasta Insert
From: IKEA
Price: £6.12 (3 litre) or £7.14 (5 litre)
Verdict: Needs an ikea pot too do that's:

SNITSIG 5l £6.93 (£14.07 total)

SNITSIG 31 £9.18 (£15.03 total)
But as the IKEA pots are double handled with plastic handles too that would be useful in itself.
I might see if my mum will buy me one next time I'm in Coventry as there's a big IKEA there, but I'd need to clear space in the cupboard for one first and decide whether I really need the big one or not.



Item: Dycem bottle opener
From: Active Life Mobility (.co.uk)
Price: £2.66 (£3.19 - VAT)
RRP: £3.32 (at boots)
Verdict: I struggle with pop bottle tops and my other opening aid is too big so I think this little man might do the trick. I'd prefer blue like the boots one but I'll settle for the VAT exempt yellow on ALM!
edit: I can't get the VAT exemption bit to work so will call them up tomorrow and buy it then.


I could also do with finding a decent mechanical corkscrew amongst other things...